HOW MUCH does Facebook pay you when you spend a lot of time to make it a billionaire while you're poor? Do you want to conquer FaceBook, Google, or any social you are using and make them pay you hard currencies for using them? That has a DYNAMIC SYSTEM. Contact Me! GET INSIGHTS ON HOAS ABOUT FACEBOOK.
Help Awassa to Raise Happy Ethiopian Children!
Awassa has one of the successful humanitarian projects to raise good and happy orphan children in Ethiopia using the best orphanage system of the SOS Children's Villages, which is one of the largest orphan charities in the world.
The humanitarian network extended that time to cover Eritrea and provide its services through Asmara SOS Children Village to many orphaned children before and during the liberation of Eritrea and few months after the liberation.
I had access to this village where I conducted one long reportage with interview with the manager of the village. I knew the organization from that time.
Awassa (አዋሳ) is also known as Hawassa ((ሀዋሳ), a word that has not any relevancy with the Hawassa tribes of Nigeria.
However, the migration of these Nigerian tribes through history is well known, as they used to get on foot through lands until Port Sudan and then Mecca for pilgrimage.
They used also to rest, or return to one or another of the lands they have crossed and loved to resettle and build their communities. The Ethiopian village was not one of their routes, but some villages in Sudan and Eritrea were in their routes. So, it is apparently that some of them have returned to some of these villages and resettled there.
The ethiopian town is across Debre Zeit on the shores of Lake Awassa in the great rift valley at the south of Addis Ababa.
After a decade of the journalistic coverage and while I resettled in one of the European countries, I received many letters annually from Awassa Children's Village in Ethiopia, which is one of the projects I donated to it for a long time.
This page and the page on the link above about the Ethiopian village obviously support this project. These are the messages I received from this children's village in Ethiopia to read and act positively to sponsor one child.
Awassa Children's Love Messages!
Dear Friend,
Warmest seasonal greetings from SOS Children's Village, Awassa!
It's our great pleasure to think of you at this time when the whole world is in high Christmas spirit.
Home!
As usual, our village in Awassa remained to be a home for many children keeping them happy and healthy.
We're able to do that with your continuous support and we could not thank you enough for that.
We're also grateful for our mothers who are the cores of SOS families rearing the children as their own. As time goes by, it's inevitable for some of them to retire. Hence, we've been training 25 new mothers who will replace retiring mothers in the SOS Villages in Ethiopia.
Summer!
We were having a pleasant sight of watching our kids play different games running here and there during their summer vacation.
The clubs, which are intended to strengthen children's mental and physical ability, have been active. The Circus Club organized juggling training for it's members.
Children from other SOS villages who are inclined towards juggling came to our village to attend the training.
Our Scouts also were enriching their ability in various aspects. They were having exercises on giving first aid, protecting natural resources, identifying directions, exchanging scout codes etc... They also had visitors from Switzerland who shared experiences with them.
Anti-AIDS club of our village has continued its fight against HIV. Our kids have been working closely with the Family Guidance Association and other Anti-AIDS Clubs of the town.
They took part in the workshop that the Association prepared. They were also working together with students from Addis Ababa University on the Anti HIV program during summer break.
The general knowledge competition was also very hot among our kids. In addition to widen our kids outlook, it has been a source of excitement to everyone participated.
Our farm that supplies our village as well as the community with various agricultural products was engaging some of our children during summer. Those children in agricultural fields were working on the farm and got valuable experience in return. 
Schooling!
Our Awassa children have shown better academic performance during the previous academic year. We're helping them to keep it up arranging tutorials and making close follow up. We also awarded our kids with best academic performance on the Education Day of our village.
Among our children who took the entrance examination of HGIC, Herman Gmeiner International College in Ghana, four of them were successful. They are left for Ghana to start their education.
After taking the grade Ten National Exam, three youth joined Vocational Training Centres and one started to take college preparatory classes.
On the other hand, our youth who had been in various higher educational institutions have graduated at different levels.
Two youth have their bachelor degree from a university in USA and Addis Ababa respectively. Another two graduated with diploma from SOS Vocational Training Centre. Three youth have also graduated on Hair Dressing with Certificates.
Day by day, our children who need our special attention due to their slow mental development are showing progress. Three of them are now graduated with certificates. Two of the Hair Dressing graduates are among them. One is graduated on leather production.
Health!
We've been trying to keep our kids healthy. The clinic is working hard in this regard. Not only our children but also the children of the surrounding community are getting medical care and health education on Personal Hygiene, reproduction health, HIV/AIDS etc...
The clinic furthermore gave Tetanus vaccine to female staffs, their dependants and our girls under 16.
We've been trying to keep our AWASSA children as comfortable as we can. The power breakdown that we were frequently having is now solved as a generator is installed.
We're looking forward to what 2004 holds for our country. But we're not keeping our hopes up. It leaves us with heavy heart to tell you that there has not been much change in the lives of our people who were affected by the drought.
Of course, summer was rainy in most parts. However the rain was not enough to make the people stand on their feet.
Still government and non-government organizations are trying to address the problem with full support from the community. It looks that it takes more than good weather condition to change the lives of people who have been living below the poverty line for a long period.
Finally, we would like to tell you how grateful we're for your continuous support.
May your Christmas be filled with happiness and joy, followed by a wonderful New Year!
National Office - AWASSA Ethiopia
More messages about Awassa? More about Ethiopian children? Adoptive program will help!
Donate Direct to SOS Children's Villages through the link of SOS above.
Are you looking for more children's villages?
Use the search tool at the third right column and enjoy.
In addition to Awassa, or Awasa, you may also be interested in the other humanitarian articles at the Humanitarian Network. Read those articles through the following links:
African Political Refugees| Crisis Group| DAFI| Darfur| Darfur Crisis| Darfur Rebels| Drought and War Devastate Somalia| Environment| Environment Protection| Eritrean Humanitarian Topics| Eritrean Refugees| Eritrean Stories| Ethio-Eritrean Wars| Ethiopian Refugees| Fur| Ghost Houses| HOA's Refugees| HOA's Refugees Project| Human Rights Arabic Translation| Human Rights in Danish| Human Rights in Sudan| ICC| Indictment| Save Darfur Coalition| Somali Displaced People| Somali Refugees| Tortur| UN Eritrean Political Refugees|
Share Awassa in Ethiopia with your social media services through the small buttons on this page. Please, like, pin the pictures, or tweet Awassa. Thanks.
Have any story about Awassa in Ethiopia or other children's villages in the Horn of Africa? Fill it in the comments form below and enjoy some e-books I am giving away as gifts for you when you submit the form.
If you intended to read and write about beautiful places in Ethiopia, including AWASSA, please visit Gondar and Any Beautiful City at my daughter's website.
Are You Intellectual, Journalist, Poet, Artists or Writer?
Tell us about yourself as intellectual! This works as a CV too. Add your CV to it at the bottom of the big box.

Use this form whether you are intellectual, writer, essayist, playwright, researcher, poet, novelist, screenwriter, songwriter, journalist, freelancer, sculptor, painter, caricaturist, decorator, musician, dancer, caricaturist, acrobat's player, scenarist, actor, performer or critic.

Please click on the question marks to read more instructions. This will help you fill the form properly.
Comments, or new articles about Awassa appear at the second section of the page below the comments form.
The website building and optimizing tools called "Solo Build It" / SBI below empower this page about Awassa in Ethiopia. The same websites-building tools empower the entire network.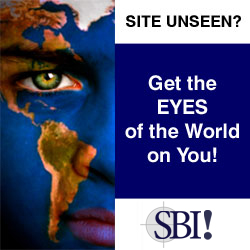 ---
HOA Political Scene
|
HOA Political Scene Blog
|
Arabic HOA Political Scene
|
Horn of Africa
|
Humanitarian Network
|
HOAs Refugees
|
HOAs Refugees Project
|
Djibouti's Political Scene
|
Eritrean Political Scene
|
Eritrea and NGOs
|
Ethiopia's Political Scene
|
Kenya's Political Scene
|
Somali Political Scene
|
Somali Troublemakers
|
Sudan's Political Scene
|
Luis Moreno Ocampo
|
Sudanese Dictatorial Regimes
|
Military Religious Regime
|
Uganda
|
Uganda's Political Scene
|
Lord's Resistance Army
|
LRA
|
Chadian Political Scene
|
African Refugees' Influx to Europe
|
Alarming Secret Deportation of 12 Eritreans
|
Army Torturers in Sudan
|
Asylum Seekers in Libya Under Great Fear
|
Blind world around the European frontiers
|
Crimes Committed By Sudanese Dictators
|
Darfur Crisis is Social Crisis
|
Donors are Responsible in Ethiopia
|
Drama Rules Some Eritreans
|
Eastern Sudan Feeds Israel by Human Power
|
Eri-Ethio Mixed Families
|
Eritrea and Libya: The Same Fate for Eritrean Refugees
|
Eritrean Anecdotes
|
Eritrean Chronicle
|
Eritrean Exodus
|
Eritrean Refugees in Ethiopia
|
Eritrean Refugees Situation is Late to Attract Attention
|
Ethiopian - Eritrean Refugees are Disappointed
|
EU Plays Hide and Seek Politics with Refugees in Libya
|
Famine Plus Foreign Troops Against Somalia
|
15 Eritreans Are in Danger of Deportation from Libya
|
Free Detained Eritrean Journalists
|
From Sudan: Hunger Calls in a Deserted Valley
|
Historier fra Spøgelsernes Huse
|
Human Rights in Kakamega, Kenya
|
It has Never Been Easier for Eritreans in Eritrea
|
Lettre ouverte a Luis Moreno Ocampo
|
Look Angry to the Crises in HOA
|
Lord's Resistance Army
|
LRA
|
NGOs
|
NIF's Political Crimes
|
No Environment Protection in Sudan
|
Numbers of Eritrean - Ethiopian Refugees in Sudan
|
Open Letter to Luis Moreno Ocampo
|
Petition Letter to Stop Eritrean Deportation from Libya
|
Political Comments by Emails
|
Political Refugees Killed on Borders to Israel
|
Politik
|
Prosecute Both Civil and Military Governments
|
Refugees without Borders in the Horn of Africa
|
Somali Famine is Over
|
Some Countries Undermine the ICC
|
Stop Impunity in Kenya
|
Sudan Disaster
|
Sudanese Refugees in Egypt are Not Allowed to Vote
|
Sudanese Regimes Political Crimes
|
The Untold Threats and Sufferance of Eritreans in Libya
|
They are Selling and Buying Human beings in Libya
|
They Shoot Horses in Sudan
|
They Shoot Horses in Sudan, Don't They
?|
UNHCR Mandate Termination in Libya Endangers Refugees
|
UNHCR Resumes Operations in Libya
|
UNHCR Resumes Operations in Libya - Comments
|
UN Human Rights Commissioner Condemned Executions in Sudan
|
Wars in the Horn of Africa Create Complicated Future
|
WFP Warns of Massive Food Deficit in Southern Sudan
|
What to Educate Somali Refugees
|
Why Political Refugees Tell Lies
?|
Why Somaliland Denies Refugees Rights
|
World Refugee Day, June 20
|
الصومال تئن من الأثار المستمرة للحرب والجفاف
|
فهم سياسي صومالي جديد قد يسهم في انقاذ الصومال
|
مفارقات البؤس في السودان و الصومال
|
لاجئون و معارضون سياسيون إرتريون في اثيوبيا يفتقدون المصداقية
|
خارجية اثيوبيا تؤكد مساعدة لاجئين ارتريين ضد حكومتهم
|
مجموعة كرايسز قروب تدعو لممارسة الضغوط السياسية علي الديكتاتور السوداني
|