HOW MUCH does Facebook pay you when you spend a lot of time to make it a billionaire while you're poor? Do you want to conquer FaceBook, Google, or any social you are using and make them pay you hard currencies for using them? That has a DYNAMIC SYSTEM. Contact Me! GET INSIGHTS ON HOAS ABOUT FACEBOOK.
HOAs Cultural Project Walks the Dream-- Your Dream!
What is the HOAs Cultural Project?
What is it about?
Well, this could be your questions about this project -- and of course, I absolutely have good answer. I will tell you about it in a minute.
But, let me ask you, could you walk the dream?
I could walk the dream and I want you to walk it with me. This is what the HOAs Cultural Project about.
Be patient and passionate to see it through the lines and the images until I detail it. This is a project not a dream. Example... the books you see at the right column had been my dreams some years ago.
Now, those dreams come true. I wrote them and I published them through HOAs cultural Project and I am ready to make your dreams in the publishing field come true. See the HOAs Poets Bookshop.
Imagine that you wake up in the morning one day and find that there are new democratic governments in many countries of those you know have dictatorial systems.
How is that for a good way to wake up in the morning?
Everybody has a dream if not dreams. Imagine your dream comes true. How would that help you feel better, to enjoy your time and be active to do other things you would like to do alone or with your children?
Best of all imagine what will happen if you found a way to be active with some people to have a dream and work together to make that dream comes true.
Great people have dreams that come true. You may know them. Martin Luther was one of them in that atmosphere of political influence, especially in the field of the African Americans' civil rights.
Walt Disney was also one of them, but in different entertaining and educational influence, especially as producer, director, screenwriter, animator and voice actor.
Albert Einstein was again one of them in the science's influence, especially as physician and he is still alive in his theories to drive the world. You fly because of him.
Brining this to your attention, as you already knew it, goes with a purpose, a wise purpose... just to humanize things.
That purpose is getting you involved in the HOAs Political Scene Network, called also the Horn of Africa's Network by joining any of its essential four projects.
Announcing these projects is a purpose too. That is a good purpose to get you engaged in vital four projects to make that dream comes true.
However, we do not need of course dreams to face harsh political situations. In spite of that, the HOAs Cultural Project walks the dream! It walks your dream if you do any kind of visual or performing arts.
To sum it up here, anybody concerns and engages in any cultural activity could make a deference in the Horn of Africa when he or she joins the HOA's Political Scene Network.
The HOAs Cultural Project comprises some small projects that cover the performed, screened, animated and written arts and literature. I started that project by creating some special Squadrons for each kind of arts to gather passionate and creative people from the Horn of Africa in these groups.
The HOA's Comprehensive Projects include the HOA's Cultural Project as it includes the humanitarian project, such as the HOA's Refugees project and the USHA Framework.
You can join this special project too, if you could comply with the terms and conditions and the word of honour, regarding this specific project. The HOA's Journalists Project is one important gear in the HOAs Cultural Project.
The Squadrons are many and they are included in the HOAs Cultural Project too. Therefore, I wrote briefs about them at the Squadron of Poets, Horn of Africa's Journalists, HOAs Journalists, HOA's Poets, HOA's Poets Project and HOAs Poets Bookshop.
If you want to join one of these small projects, fill the form on the page of the project you want to join, provide your masterpiece or information about it, write article, submit any kind of art and please indicate at the end of your lines that you would like to be part of the HOAs Cultural Project.
However, the USHA Framework is different as it is for people who want to engage more and be activists in this network.
It is through the HOAs Cultural Project that I see fundamental changes to the wrong political picture we see everyday in the Horn of Africa.
Are you writer, essayist, playwright, researcher, poet, novelist, screenwriter, songwriter, journalist, freelancer, sculptor, painter, caricaturist, decorator, musician, dancer, acrobat's player, scenarist, actor, performer, or critic?
I call everybody that has cultural interests to join the HOAs Cultural Project through one of these Squadrons according to that specific genre of art of his or her interest.
However, we need sincere and active people here to become part of this network and to help ourselves to achieve our goals to create peaceful and democratic societies in the Horn of Africa.
I will be sincere as always here, although some of my projects have been stolen in the past. However, I have submitted this project to the UNESCO, UNHCR, other concerned international organizations and authorities, so many effective people know about it.
We will continue together to create other squadrons for other specialities to cover the human activities in the Horn of African societies.
You may know some people who are intellectuals, artists, literates by nature or by profession. It is good idea to let them know about the HOAs Cultural Project.
To join the right project for you and share with us the creation of the new horizon in the Horn of Africa, fill the form below. Let me also read your thoughts about the HOAs Cultural Project or any cultural scope you think about.
Here is Special NOTE, though to Take Care of It. Yes, it worth mentioning again to remember always, when you come here to read updates about these projects.
There are different forms in all the pages in the network. The suitable form to work from within the cultural framework is like this one below. Consider it your form as a member to use and publish your piece of art or writings.
Read all of those pages and use the forms to comment on them and post any kind of artwork on them. Then invite your friends to read you and comment on your work.
IDEA? You can use the same form, if you read any of the books you see on this network to review it.
In addition to the HOAs Cultural Project, you may also be interested in the following pages:
AEJE| Are You Intellectual?| Are You Intellectual 1?| Are You Intellectual 2?| Directive| Drama Rules Some Eritreans| Etiolate Life| Ghost Houses| Her Lips Draw the Dream| HOAs Arabic Prose| HOAs Self-Publishing| HOAs Videos| I Liked HOAs Videos| International Political Media| It is Time for Farces to have Fun in Sudan| Lettre Ouverte a Luis Moreno Ocampo| Look Angry at the Crises in Hoa| Love Spice| Mao Tse Tung| Muslim Brothers Octopus in Sudan| Nice African Bookshop| Pick up the Uprising Now| Political Articles Tips| Pushkin in Eritrea| Suakini Cat| Superstitions| The Frame| The Good, the Bad and the Ugly in Sudan| The Hangover| The Superlative|
Are You Intellectual, Journalist, Poet, Artists or Writer?
Tell us about yourself as intellectual! This works as a CV too. Add your CV to it at the bottom of the big box.

Use this form whether you are intellectual, writer, essayist, playwright, researcher, poet, novelist, screenwriter, songwriter, journalist, freelancer, sculptor, painter, caricaturist, decorator, musician, dancer, caricaturist, acrobat's player, scenarist, actor, performer or critic.

Please click on the question marks to read more instructions. This will help you fill the form properly.
What Other Intellectuals Have Said
Click below to see contributions from other intellectuals to this page...

Comments, or literary works submitted through the form above to the HOA'S CULTURAL PROJECT appear on the second section of the page here and other literary pages.
Please, do share the HOAs Cultural Project with your media services through the small buttons you see on this page. Thanks.
I use Site Built It tools on the image below to empower the HOAs Cultural projects and the entire network. The tools come with action guide, manuals, simple courses, video tutorials and other relevant ebooks to execute building and optimizing the best website and achieve success with it.
If you want in depth information, contact us. For Arabic readers, please see the Arabic HOA Political Scene.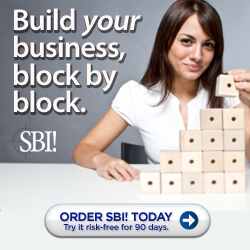 ---
HOA Political Scene
|
HOA Political Scene Blog
|
Political Scene
|
Political Site Map
|
Political Section
|
Political Inspiration
|
Political Magic
|
Political News
|
HOA Political Scene Newsletter
|
Political Sense Journal
|
Horn of Africa's Journal
|
Horn of Africa's Newsletters
|
Horn of Africa's Bulletins
|
Horn of Africa's Ezines
|
Horn of Africa's Political Newsletters
|
Horn of Africa
|
United States of the Horn of Africa
|
USHA
|
USHA Framework
|
Horn of Africa's Network
|
Humanitarian Network
|
HOAs Comprehensive Projects
|
HOAs Cultural Project
|
Horn of Africa's Journalists
|
HOAs Journalists
|
HOAs Journalists Project
|
HOAs Self-Publishing
|
HOAs Poets
|
HOAs Poets Project
|
HOAs Poets Bookshop
|
Squadron of Poets
|
HOAs Refugees
|
HOAs Refugees Project
|
Horn of Africa's Bookshop
|
HOA Calls
|
HOAs Data Analyzing
|
HOAs Videos
|
HOA
|
IGAD
|
The Intergovernmental Authority on Development
|
Djibouti
|
Djibouti's Political Scene
|
Djibouti's Political Problems
|
Eritrea
|
Eritrean Political Scene
|
Eritrea's Political Problems
|
Eritrean Refugees
|
UN Eritrean Political Refugees
|
Ethiopia
|
Ethiopia's Political Scene
|
Ethiopia's Political Problems
|
Awassa
|
Awassa Children's Village
|
Ethio-Eritrean Wars
|
Ethiopian Refugees
|
Kenya
|
Kenya's Political Scene
|
Kenya's Political Problems
|
Somalia
|
Somali Political Scene
|
Somalia's Political Problems
|
Somali News
|
Somali Refugees
|
Somali Displaced People
|
DAFI
|
Somali Troublemakers
|
Brief History of Somalia
|
Somaliland
|
Uhuru Kenyatta
|
Sudan
|
Sudan's Political Scene
|
Political Problems in Sudan
|
Political Tragicomedy in Sudan
|
Uganda
|
Uganda's Political Scene
|
Uganda's Political Problems
|
Chad
|
Chadian Political Scene
|
Chadian Political Problems
|
Chadian Political History
|
DRC
|
Environment Protection
|
Environment
|
African Political Refugees
|
Comments
|
The Need to Lead
|
Readers Write Good
|
Readers Read Good
|
Readers Write Comments
|
Political Link Exchange
|