HOW MUCH does Facebook pay you when you spend a lot of time to make it a billionaire while you're poor? Do you want to conquer FaceBook, Google, or any social you are using and make them pay you hard currencies for using them? That has a DYNAMIC SYSTEM. Contact Me! GET INSIGHTS ON HOAS ABOUT FACEBOOK.
Sudan Online Shares Your Political Views on Sudan!
Links on Sudan online open some questions about the political development in Sudan brought to our attention by the way the political events develops. Thanks to the readers of the HOA Political Scene Newsletter, those questions and comments become a forum, or a site map on the Horn of Africa's network.
The readers of HOA Political Scene have already shared political views on Sudan using the same form you see on this page, but they started from so many different pages about Sudan. You can comment on those entries on Sudan or write political articles about Sudan.
So, this is now the secondary site map number 21 C and it supports the following secondary site maps:
The secondary site map 21 A, Write about Sudan.
The secondary site map 21 B, Comments on Sudan.
The secondary site map 21 D, Sudanese Online.
The secondary site map 21 E, Sudanese Regimes' Political Crimes.
In addition, here are the primary site maps on Sudan:
Primary site map 7 A, Sudan.
Primary site map 7 B, Sudanese Political Articles.
Primary site map 7 C Sudanese Arabic Political Articles.
Primary site map 7 D, Sudanese Economical Forums.
Primary site map 7 E, Sudanese Cultural Forums.
Primary site map 7 F, Sudanese Forum.
Primary site map 7 G, Sudanese Forums.
Primary site map 7 H, Sudanese Regional Politics.
Sudan Online also supports the primary and the secondary site maps about Sudan in this network.
The links included in Sudan online open into articles and comments by readers like you. So, this is an opportunity to comment on their articles and comments and share what you liked on this network with your social media network.
Read Sudan Online, Comment and Share!
You can do more than the activities mentioned in the headline above. Invite your friends and other people you know to share comment, discussion and interests on Sudan Online. You could make it better than FaceBook.
Here are the entries on Sudan Online:
 Darfur Crisis is Social Crisis - Martina Nicolls wrote from Canberra, Australia about her experience in Darfur in September 2009 to conduct a health and food security assessment in West Darfur. She says, Darfur crisis is a social crisis.
Enjoy the entry at the link above and please share your views. Your commitment could make a difference at political scene. As I mentioned Australia here, I also pick up this opportunity to invite you to read about beautiful places in Australia and New Zealand on my daughter's network of beautiful places at Bay of Plenty, Franz Josef Glacier, Great Barrier Reef, Kakadu Wetlands and Perth. Your commitment on the sense of beauty also make a difference at the beautiful sights blog. 
Darfur Crisis is Social Crisis - Comments - There is a reply on this page. I am looking forward for her to write more details in this concern. You can comment on her post or thank her for her contribution and ask her regarding her report, what has happened since then.
WFP Warns of Massive Food Deficit in Southern Sudan - Hassan Ahmed wrote, the United Nations World Food Program (WFP) warned this month, as Sudan marks the fifth anniversary of the Comprehensive Peace Agreement, that the South Sudan faces massive food deficit fueled by drought and widespread insecurity.
WFP Warns of Massive Food Deficit in Southern Sudan, Comments - On response to the comment entry, which is fact a humanitarian report, you can read comments on CPA through several pages. Best of all, contribute to this topic by highlighting the recent food security in the Southern Sudan and South Kordofan, Sudan.
Background on Sudan's Comprehensive Peace Agreement - Mohammed Omer wrote some backgrounds on the Sudan's comprehensive peace agreement and citied the UNMIS, "The root causes, which propelled the war, included disputes over resources, power, the role of religion in the state and self-determination".
Background on Sudan's Comprehensive Peace Agreement - Comments - Here are two replies to this entry. The first is about misconception regarding some political concepts and the second is about that peace in Sudan may not exist for long. I do not think the root causes of the conflict are 100% correct.
Comprehensive Peace Agreement Perplexed Sudanese - Babiker Osman commented on the press release made by the president of the UNSC to encourage the fulfillment of the CPA in Sudan and criticized him.
He wrote, of course the leader of the Security Council knows what happens in Sudan and understands it as an African person from Benin. However, even most of well-educated people in Sudan do not know how it comes to offer leaders of a religious military coup an opportunity to escape justice.
Comprehensive Peace Agreement Perplexed Sudanese - Comments - Admin said, ending the wars but not the revolution is great. There is uncovered line between the revolution that intends to throw the Sudanese dictator to the garbage and the failed process to bring him to for accountability in front of the international justice. What has happened in this regard is the wretch of the earth.
⚖ Arrest the Sudanese Dictator - The wretch of the earth appears to be directed by great political powers. Even justice is a play on the hand of superior powers that rules our planet today.
The blood of the poor people means nothing more than a fig paper to use to cover their policies against other erupted parts in this planet. Did the ICC work the arrest warrant for the Sudanese dictator with one eye? Why and how he escaped the indictment? Was Luis Moreno Ocampo weak?
⚖ Arrest Sudanese Dictator - Comments - We may need more highlights and analyses to the story to add to this reply here. Some voices think that the arrest warrant against the Sudanese dictator, Omar al Bashir has given him more power. Other voices think it all as a play in the international political scene. What do you think?
HOA's Primary Site Maps:
Somalia and Somaliland
Additional Newsletter's Site Maps:
Horn of Africa's Political Newsletters
Other Readers' Site Maps:
Site Map 15: Write about HOA
Site Map 16: Write about Djibouti
Site Map 17: Write about Eritrea
Site Map 18: Write about Ethiopia
Site Map 19: Write about Kenya
Site Map 20: Write about Somalia
Site Map 21: Write about Sudan
Site Map 22: Write about Uganda
Site Map 23: Write about Chad
Site Map 24: Write about DRC
Site Map 25: Readers Write Good
Site Map 26: Readers Write Comments
Site Map 27: Readers Read Good
Site Map 28: Comments
Site Map 29: Readers Comment
Well, Sudan Online is just more than a site map to organize the Horn of Africa's website, as it appears from the links on this network. So, please comment on Sudan Online through the form below. You can also share Sudan Online with your social media.
Have a Great Story about or from the Horn of Africa?
Do you have a great story about or from the Horn of Africa? Share it! Note that you can use the forms in this platform to comment and write about political topics in the Horn of Africa. Some pages about other countries may fall out of this map. However, they may have some impacts on some countries in this map. You can use the same forms anyway to comment or write about them too.
What Other Visitors Have Said
Click below to see contributions from other visitors to this page...

Comments on Sudan Online appear at the second section of the page above. If you have not commented on Sudan Online, please do that now. Thanks.
I use the following website building and optimizing tools to empower Sudan Online and the entire network.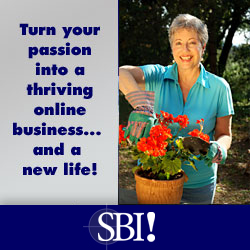 ---
HOA Political Scene
|
HOA Political Scene Blog
|
Arabic HOA Political Scene
|
Contact Us
|
Political Scene
|
Political Inspiration
|
Political Magic
|
Political News
|
Politics of Myth
|
United States of the Horn of Africa
|
USHA
|
USHA Framework
|
HOAs Comprehensive Projects
|
HOAs Cultural Project
|
Horn of Africa's Journalists
|
HOAs Journalists
|
HOAs Journalists Project
|
HOAs Self-Publishing
|
HOAs Poets
|
HOAs Poets Project
|
HOAs Poets Bookshop
|
Squadron of Poets
|
HOAs Refugees
|
HOAs Refugees Project
|
Horn of Africa's Bookshop
|
HOA Calls
|
HOAs Data Analyzing
|
HOAs Videos
|
HOA
|
IGAD
|
The Intergovernmental Authority on Development
|
Djibouti's Political Scene
|
Eritrean Political Scene
|
Ethiopia's Political Scene
|
Kenya's Political Scene
|
Somali Political Scene
|
Sudan News
|
Sudan's Political Scene
|
Political Problems in Sudan
|
Political Tragicomedy in Sudan
|
Democracy in Sudan
|
Referendum in Sudan
|
Human Rights in Sudan
|
Sudanese Political Parties
|
Sudanese Revolutionary Youth
|
Sudanese Sectarian Parties
|
People's Conference PartY, Sudan
|
Save Darfur Coalition
|
Darfur Rebels
|
Darfur Crisis
|
Fur
|
NIF
|
Crisis Group
|
Sudanese Dictatorial Regimes
|
Military Religious Regime
|
Mao tse-Tung
|
Uganda's Political Scene
|
Chadian Political Scene
|