HOW MUCH does Facebook pay you when you spend a lot of time to make it a billionaire while you're poor? Do you want to conquer FaceBook, Google, or any social you are using and make them pay you hard currencies for using them? That has a DYNAMIC SYSTEM. Contact Me! GET INSIGHTS ON HOAS ABOUT FACEBOOK.
Uganda's Political Scene!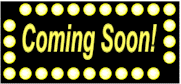 Until then, let's hear you opinions about the website. Fill in the second form. Thanks.
Are you from the area? Do you know what is going on? Are you fluent in English and Arabic? Freelancers needed! Fill the form here and provide details about you and a summary to current news or one new political topic analysis.
See
Freelancing Fees
here.
Have A Great Story About This Topic?
Do you have a great story about this? Share it!