Ogaden!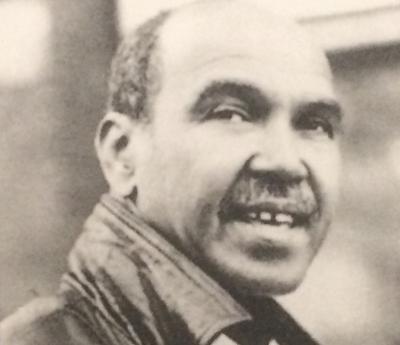 Nuruddin Farah, Somali Writer, Novelist, Ogaden.
Ogaden - Excerpt from Nuruddin Farah's Maps:


In a 1956 speech to the Somalis of the Ogaden, Emperor Haile Selassie said: "Go to schools, my people. For there, you will have a good chance to learn to read and write Amharic. Only then will you be able to take over the various positions in the central government administration.
And remember this: lack of knowledge of Amharic, which is the national language of Ethiopia, will prove a great barrier to economic improvement and individual and communal betterment.
Learn to read and write Amharic. It will do you a lot of good."
Nomadic camps were rounded up and their children taken away to schools in Upper Ethiopia- boys and girls who were barely six years old.
They were sent to different schools in the non-Somali-speaking regions of the country; so they would lose contact with other Somalis and with one another.
Amharic- the language of a minority imposed upon a majority, Arabic- an alien language with its alien concepts and thoughts imposed forcefully upon the mind of a child.
One is not beaten as harshly when one is learning in one's mother-tongue, surely? Does learning come naturally? Do things flow smoothly, then?
The brutal force of the written tradition imposed upon the thinking of one belonging to a non-written tradition? The brutal force of adults imposed upon a child?
I am not sure why I kept the cutting giving the full text of the famous 1956 speech which Emperor Haile Selassie delivered to the people of the Ogaden.
On its margin, I can read Uncle Hilaal's scrawling hand: "It is revolutionary, isn't it, that we vindicate our people's language, culture and justice?"
To vindicate. To be vindictive?
* You are at
Ogaden
. To read the novel see the first link. To know more about Nuruddin Farah, start
Reading Nuruddin Farah
. To read more books browse the
Horn of Africa's Bookshop
. To comment, see the
comments
link below.
* Are you from the Ogaden, or other Parts of Somalia,
or
Ethiopia
?
Read about places in Ethiopia, such as
Gondar
and write about your place at
Any Beautiful City
. Upload pictures from your city.
* Read the entry page at
HOAs Comprehensive Projects
.
*
Somali Site Maps
:
Somalia
|
Somaliland
|
Somali Arabic Comments
|
Somali Political Articles
|
Somali Political Comments
|
Somali Political Forums
|
* Read the other projects in the
Horn Africa's Network
at:
HOAs Cultural Project
|
HOAs Journalists Project
|
HOAs Poets Project
|
HOAs Self-Publishing
|
United States of the Horn of Africa
|
USHA
|
USHA Framework
|
*
Top Somali Pages
:
Abdurrahman Ali Ahmed Tuur
|
Brief History of Somalia
|
DAFI
|
Omer Sharmarke
|
Somalia Country Profile
|
Somalia's Political Problems
|
Somali Composition: Clans, Religion
|
Somali Displaced People
|
Somali News
|
Somali Political Parties
|
Somali Political Scene
|
Somali Political Situation
|
Somali Refugees
|
Somali Troublemakers
|
* Contribute to the Horn of Africa (
HOA
) Network and HOA Blog at
HOA Political Scene Blog
& get some useful ebooks to read to improve your writing skills & discover how to use one of your hobbies to improve your life, even if you were student.
If you put sincere efforts on it, then you'll find that hobby generating income for you when you graduate, so you could continue with it to improve your life. You wo'nt need to search for employment in any company.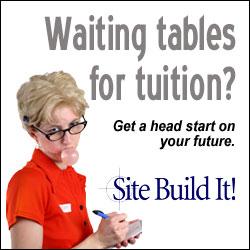 *
Somali Arabic Pages
:
Arabic HOA Political Scene
|
مفارقات البؤس في السودان والصومال
|
الصومال تئن من الأثار المستمرة للحرب والجفاف
|
فهم سياسي صومالي جديد قد يسهم في انقاذ الصومال
|
*
Somali Commentaries
:
A Kind of Insanity in Somalia
|
Change Somali Prime Minister
|
Congratulations, Somaliland for Democracy
|
Drought and War Devastate Somalia
|
Famine Plus Foreign Troops Against Somalia
|
Human Rights in Kakamega, Kenya
|
External Interference in HOA
|
It is Painful and Shameful in Somalia
|
Joint American Yemeni Troops Operate in HOA
|
Kulmiye Leads Somaliland
|
Omar Abdirashid Ali Sharmarke
|
Somali Civil War is Madness
|
Somali Clans and Religion in Somalia
|
Somali Famine is Over
|
Somali Pirates have Real Estates
|
The Economy of Somaliland
|
Wagosha Movement of Somalia
|
Wars in the Horn of Africa Create Complicated Future
|
What to Educate Somali Refugees
|
Why Somaliland Denies Refugees Rights
|