Save Ethiopian Refugees!
Ethiopian Refugees are Exposed to hard living conditions. Here are many sources about this topic combined with the Eritrean refugees.



The stories of the Eritrean and Ethiopian refugees are sad. Human sufferance escalates being that amongst those refugees in the surrounding countries in the area within the Horn of Africa's region or far from it.

Our reporters and commentators have submitted many stories to read in the sitemaps they built on the HOA's Political Scene Humanitarian network below the following humanitarian report.

More than 90.000 Eritrean and Ethiopian refugees live under threats in eastern Sudan. The United Nations World Food Program (WFP) estimated the gab of the help needed by 47% funding gap to prevent those refugees from suffering hunger in east Sudan. The amount of money required to fill the gap is 17.7 million dollars, as estimated by the WFP.

Families of refugees from both Ethiopia and Eritrea strive to meet the hard conditions of living in a poor area. Reports and comments made by individual amongst those refugees in the area and in other countries in the African continent reveal some of the challenges.

This human misery escalates when we know that chances for those Eritrean and Ethiopian refugees to return to their countries or to integrate in the local Sudanese community are rare.

They had no big problems in the past as they found some ways to integrate and survive better. However, after the continuation of dictatorship in the three countries, the Eritrean and Ethiopian refugees become more vulnerable to personal security deterioration, shortages of fund, malnutrition escalating rates, and illiteracy.

The development of the political events in the last fifty years in the eastern corner of the Horn of Africa resulted in Sudan having millions of its displaced refugees. The country is unable to solve their problems.

In addition, the draught, famine and wars in Ethiopia and Eritrea during the 70s and the 80s, the first long freedom war between Eritrea and Ethiopia and the last short war forced millions of Eritrean and Ethiopian refugees into Sudan and other countries.

This situation creates high emergencies in the area and demand urgent solutions to stop the escalation of the human deterioration in the area. However, even the operations to provide the assistant of the 9.4 millions dollars WFP has received are facing some cuts sometimes because of security conditions.

The Eritrean and Ethiopian refugees are in 12 camps in eastern and southeastern Sudan. They find themselves in different hard conditions while they compete with local Sudanese people and internally displaced Sudanese for work.

However, few have any chance of employment. Social and cultural factors in Sudan limit access to food and sources of income, so large proportions of families especially women are particularly vulnerable to hunger.

The voluntary repatriation for Eritrean refugees assisted by the United Nations High Commissioner for Refugees and the Sudan Government's Commissioner for Refugees (COR) failed since the last Ethio-Eritrean war. Only few numbers have returned and some of them fled back complicating the process.

Some of the problems the international fund for Eritrean and Ethiopian refugees faces are chronic funding shortages, insecurity in the region as well as problems in contracting enough trucks to carry food aid from Port Sudan to the camps.

Malnutrition rates in the Eritrean and Ethiopian refugees' camps reached high levels according to one of the nutrition surveys made by the WFP, COR and UNHCR. Global acute malnutrition rates among children under five of 12.7 percent in Um Gargour camp have been registered.

Since early in 1949 Sudan eastern borders had been the gate for the Eritrean and Ethiopian refugees to flee their countries to Sudan.

They wrought there in big projects like Al-Gazera, Al-Gadarif and a lot of them were settled in big cities like Port Sudan, Kasala, Madeni, Hasaheisa and the capital cities in Khartoum, Khartoum North and Om-Durman.

The Eritrean and Ethiopian refugees played the positive role to assist their revolutionary groups in Ethiopia and Eritrea.

Starting from the late fiftieth, considerable numbers of the Eritrean and Ethiopian refugees were funding those revolutionary groups.

The most important fund that the Eritrean revolution had received during its struggle was funded from Eritrean business projects in Sudan.

Some of them have possessed lands and agricultural projects. However, becoming Sudanese through their long living in Sudan, does not deny them their original identities. They have both Sudanese nationalities and Eritrean nationalities.

The military religious dictatorial regime in Sudan forced both the Eritrean and the Ethiopian refugees in the past to choose between being Sudanese or Eritrean or Ethiopian. The regime uses them now as a political card and accepts those refugees who prove good faith to work in its political scheme to export terror to Eritrea.

The Eritrean government has conditions in the repatriation, because the government knows there are some numbers of those called Eritrean Jihadists amongst those refugees. The National Islamic Front's military regime funds those Eritrean groups, educates and prepares them using the mentioned scheme to export terrorism to other states in the Horn of Africa.

The Sudanese dictatorial regime plays the peace agreement with the rebels and the forged election to show the world that it changed its terrorist policies. However, it is easy for the dictators to change their clothes but not their scheme. Sudan lives sensitive and very deceitful period of its history under such chaotic situation.

To read about how this ruling party plays on the political scene and changes its name and some of its political tactics go to Muslim Brother's Octopus in Sudan! They know how to bow to the International wind of pressures! Snaky?

Considerable numbers of them are still using both of their identities. They are Sudanese while living in Sudan, and Eritrean and Ethiopian when they go to their original homelands. No one denies them to be this or that in Sudan, until the regime forced them to choose.

The new Ethiopian refugees who fled to Sudan during the last Ethio-Eritrean Wars found themselves in danger because of the new policies of the military religious regime. Reports in the links below reveal that their situation is worse and they are desperate for urgent help.

Especially those Eritrean and Ethiopian refugees who were born through intermarriage between the two nationalities, they now feel that they have no country of nationality.

The live in difficult situation than that the other Eritrean and Ethiopian refugees live. They need urgent help to get out of Sudan and resettle in any other countries in the world.

Site Map 17: Write about Eritrea
Site Map 18: Write about Ethiopia



Comments and Articles Reporters and Readers Wrote about the Eritrean and Ethiopian Refugees:

Eriethiomixed Families
Eriethiomixed Families Comments
Eritrean Refugees in Ethiopia
Eritrean Refugees in Ethiopia - Comments
Political Refugees Killed on Borders to Israel!
Political Refugees Killed on Borders to Israel - Comments
Eritrea and Libya: The Same Fate for Eritrean Refugees
Eritrea and Libya: The Same Fate for Eritrean Refugees, Comments
Eritrean Refugees Situation is Late to Attract Attention
Petition Letter to Stop Eritrean Deportation from Libya
Petition Letter to Stop Eritrean Deportation from Libya, Comments
The Untold Threats and Sufferance of Eritreans in Libya
They are Selling and Buying Human beings in Libya
It has Never Been Easier for Eritreans in Eritrea
It has Never Been Easier for Eritreans in Eritrea - Comments

You can share Ethiopian Refugees with your services through the buttons below, at the left column or at the bottom of the page. Thanks.



Are you Ethiopian refugee or are you seeking asylum?

Fill the form below. Tell us your story and let us bring it to the lights. You should indicate that your name stay anonymous if you feel afraid. You can also use this form to write about any topic in any country in the Horn of Africa.
Have a Great Story about or from the Horn of Africa?
Do you have a great story about or from the Horn of Africa? Share it! Note that you can use the forms in this platform to comment and write about political topics in the Horn of Africa. Some pages about other countries may fall out of this map. However, they may have some impacts on some countries in this map. You can use the same forms anyway to comment or write about them too.
What Other Visitors Have Said
Click below to see contributions from other visitors to this page...

Ethiopian - Eritrean Refugees are Disappointed!

The 1951 UNHCR Geneva Convention about the rights of refugees is an international agreement that gains respect and support worldwide. Unfortunately, …
Numbers of Eritrean - Ethiopian Refugees in Sudan!

In December 2000, the number of Eritrean refugees in Sudan reached 750,000 Eritreans. Many of those Eritrean refugees lived in big cities in the capital …
Eastern Sudan Feeds Israel by Human Power! Not rated yet
The numbers of Eritrean, Ethiopian and Somali refugees in eastern Sudan reached 48000 refugees. Out of the total numbers, 38000 refugees have fled through …
Political Refugees Killed on Borders to Israel! Not rated yet
Some political refugees from Eritrea, Ethiopia and Sudan are shot dead by the Egyptian security guards on the Egyptian borders with Israel, while taking …
From Sudan: Hunger Calls in a Deserted Valley! Not rated yet
Well, this is A Hunger Call with a Hope that Will Not Waste in a Deserted Valley! I appreciate it if the World Food Program (WFP) supports Ethiopian …
💗 "Like" above & "Tweet" below to express your love!






My Books!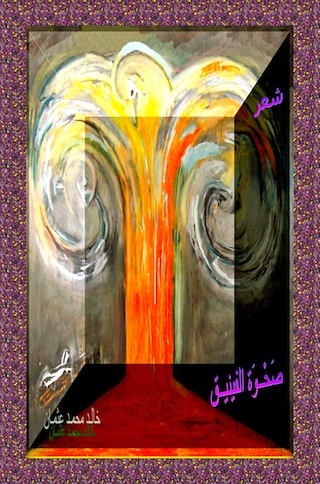 Want to Publish Your Book?

I publish it for you. PROVIDE good details about your book, when you Contact Us.






Publish Your Book

Let's be the publishers of your book. Use the form at Contact Us.


Contact Us and let's publish your book.


Do You Want this Arabic Poetry e-Book Free?
Well, subscribe to the
HOA PoliticalScene newsletter
here, or use the form below and then
Contact Us
to tell me that you came to it from this page.