Arabic Poems on Beautiful Posters!
The Arabic Poems on many pages on the HOA Political Scene, which is a bilingual section of the HOA Political Scene network help you maintain your Arabic language by some new croup of the arts pictures and more.
What's more? 
Keep reading and you will know many other benefits you can get from the Arabic Poetry pages.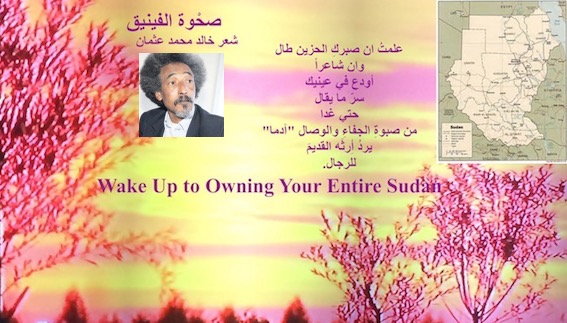 hoa-politicalscene.com/arabic-poems.html - Arabic Poems: The civil disobedience in Sudan banner in Arabic poetry titled Rising of the Phoenix from the Sudanese Abu Damac literary group to support the uprising.
علمتُ ان صبركِ الحزين طال
وان شاعراً
أودع في عينيك
سرّ ما يقال
حتي غدا
من صبوةِ الجفاءِ والوصال "آدما"
يردُ أِرثَه القديمَ
للرجال.
The first benefit is of course enjoying poems in Arabic. But, there are so many benefits behind the scene. They even don't have to require any cleverness to know them.
For example, you can print posters from the Arabic Poetry posters to decorate your place at home, work, or even the most enjoyable favorite place for you.
In addition, read the following below the poems you read in Arabic here.
أعلنتُ 
ان أكونَ ناركِ
ونوركِ القصي
يشعُ في مداك
أعلنتُ ان يصبَ شاعري
قصائداً، قصائدا
ليعتلي علاك
أعلنتُ
عودةَ السمندل
مغنيا بنشوةٍ: "أبا دماك"
طائرُ العنقاء عائد من الجحيم
مطهراً من نزفهِ القديم
The most important values are many. You can learn from such poems, how to use this language by enriching your vocabulary and knowing how to rhyme, or write poems in Arabic the best way you could.
What else?
OK, before I go further, you may need to read the page by following everything published on it and giving more attention to the fruits of the page.
دعماً لاعتصام شعب باسل
سودانيرن للطيش
رغم المجازر بنعيش
What about publishing your poetry?
Well, to get the benefits of credibility to reflect upon you, give this page a credit, when you use the following information.
You can promote your poetry by this method. This is a benefit. But, before this you can publish your poetry, if you have an Apple product in iBOOKs, as my daughter did for the Arabic Phoenix Poetry Picture Book.
Get the picture book free and please rate it and distribute the link of this page for your friends to get it with more benefits.
The process of publishing on Apple iBooks is simple and it comes with simple guidelines. So, this wouldn't be a matter to worry about, dude.
If at any time you get stuck, just use any for here to request my help and I will guide you all the way, just to become good friends. No fees required at all.
I will even promote it for you, when you publish some of your literary work on any page at the HOA Political Scene HOAs Cultural Project.
The HOAs Cultural Project is for artists, intellectuals and writers from East Africa and the Horn of Africa. But, any other literary page on the HOAs Comprehensive Projects is for you.
في قلب العصيان
عظيم انت يا فينيق
وأنت تخرج من رمادك
جميلا وقويا
Arabic HOA
|
Arabic HOAs Poems
|
Arabic HOAs Poetry
|
Arabic Poems
|
Arabic Poems
|
Arabic Poetry
|
Arabic Poetry Posters
|
Bilingual HOA
|
Comment C2 Entries
|