Readers Read Good Political Articles!
Readers Read Good is the secondary site map 27 loyal readers of this network have built here. This is a continuation to other pages by readers in this network. The pages that lead to "readers read very good" are on the following listing below.

✎ Readers Write Good - ✎ Readers Write Comments - ✎ Readers Read Good - ✎ Comments - ✎ Readers Comment.

In addition, there are some projects on this network to write about arts and culture and they come also to support talented Horn of African people. Here are the main pages they use to build the Horn of Africa's cultural forums:

✐ HOAs Cultural Project - ✐ HOAs Journalists Project - ✐ HOAs Poets Project . I operate these projects to unite poets, journalists, artists and other talented people in the Horn of Africa and fund the HOA's publishing project.

These projects are supported by some HOA's stores at 📠 HOAs Journalists, 👕 HOAs Poets and 📖 HOAs Poets Bookshop to fund publishing books and help talented people from the Horn of Africa be authors and get published.



Readers Read Good Critique to Sudanese Politics

👻 Prosecute both Civil and Military Governments - Mohammed Nur is one of the readers who read good. He calls to submit military dictators and failed civil governments alike to trials. He explains that the civil governments have failed in Sudan, because they do not care of those people who have carried them to the political chair.

👻 Prosecute both Civil and Military Governments Comments - This entry on readers read good needs some replies, as we all know the political problems in Sudan. Thanks Mohammed for believing in my faith. I am born disobedient to sectarian leaders. I simply cannot accept deceiving innocent people by religious beliefs whatsoever.

👻 Why Eritrea and Ethiopia Failed in Sudan - Nur el Deen asks, why Ethiopian and Eritrean revolutionary fronts failed to achieve revolutionary actions in Sudan, when the Sudanese opposition started its military operations against the evil religious military regime in Khartoum!

It is not a surprise anymore that the two revolutionary fronts in Asmara and Addis Ababa were both failed to address their own problems to avoid throwing the Sudanese oppositions out to seek peace with the evil regime in Khartoum.

👻 Why Eritrea and Ethiopia Failed in Sudan Comments - Enkidu Debaba, an Ethiopian commentator replied suggesting foreign international powers play some roles to strengthen some dictators in the Horn of Africa.

People now know that international powers do not care of the continuation of the dictatorship as long as those dictators remain obedient to their policies.

They use both the carrot and stick policy to make them bow and the brush to clean them from their political dirt.

👻 Sudanese Refugees in Egypt are Not Allowed to Vote - This is now archived with other old political topics for researchers to use. Scholars find articles on the political development in the Horn of Africa and East Africa and analyses of the Political news to rely on for scholarly prepared researches.

👻 Sudanese Refugees in Egypt are Not Allowed to Vote Comments - The entry in readers read good above needs more information about the numbers of Sudanese in Egypt and their history there.

Readers Read Good Content is a page for readers. It is obviously a page for you to read good content or to use and write about any political, economical, social, tourist and other cultural issues in the Horn of Africa and other countries that have influence in this aria.

So, why not make this network your social network, contribute to it, write and upload pictures with descriptions or tags and invite your friends to join it!

You control Readers Read Good Content. However, working behind the Horn of Africa's Political Scene the system manages your entries the way you enter them in the form below.

So, please write good and short descriptive title to your article or comment. The title will appear on the page you will build when you submit the form as the following http://www.hoa-politicalscene.com/your-descriptive-title.html

I will also be near of course to reedit your comment to ensure that it is well written. In addition, write short sentences in short paragraphs to ease reading and understanding. Regardless to this note, write in any way you want. However, you can take those editing efforts by writing good articles, so others and I concentrate on reading and commenting.

One of the most wonderful things in doing this job is that readers will always have fresh content to read. So, do not copy content from other sources. If you liked content in other publications online or offline, you can comment on it here using this form.

If you read content that you disagree with it in other publications online or offline, you can write why you disagree with it using the same form. There is no limitation regarding the way you use the form. It is limited only by your imagination.

Even if you were not sure of your English, that should not be the problem. Just write and I will take care of the rest. However, here is a useful free e-book that helps you to write good on the Web. Subscribe to the political newsletter at the top of the left column and get it.

When you write and build some pages on Readers Read Good Content, you will notice that the page for readers grows in many tiers. Whenever you read, then write or comment, you will get to a "Thank You" for your contribution page where you can download useful gifts.

The gifts are useful e-books to read just for more knowledge, or to use to improve your living.

Now, here is the form to write, comment and help Readers Read Good Content.


Have a Great Story about or from the Horn of Africa?
Do you have a great story about or from the Horn of Africa? Share it! Note that you can use the forms in this platform to comment and write about political topics in the Horn of Africa. Some pages about other countries may fall out of this map. However, they may have some impacts on some countries in this map. You can use the same forms anyway to comment or write about them too.
What Other Visitors Have Said
Click below to see contributions from other visitors to this page...

What Readers Like to Read?

What readers like to read about? Why you like to read about that? I start this fun here on this entry. You complete it by answering the two questions. …


I invite you to come near and connect with this network. Subscribe to HOA Political Scene Newsletter here.

If you liked Readers Read Good Content, please share it with your services through the following buttons. If you do not have services like those, you can start one, two or three free and connect with people. You may also prefer to connect with people through this page. Just invite your contacts to register on my social network/social bookmarks/social media through Forward HOA's Political Scene here. Many thanks buddy.





Could readers write good content for other readers to read good content about beautiful places in the Horn of Africa?



Read Readers Write Good Content and Readers Read Good Content and try to write about your beautiful village, town, city in the form at Any Beautiful City

The Site Build It! tools on the image bar below empower Readers Read Good Content. Thanks to SBI.
---
HOA's Political Scene Home| HOA's Political Scene Blog| HOA's Political Scene| HOA's Political Section| HOA's Political Inspiration| HOA Political Scene Newsletter| Horn of Africa (HOA)| IGAD| Djibouti| Djibouti Country Profile| Djibouti's Political Scene| Djibouti's Political Problems| Eritrea| Eritrea Country Profile| Eritrea's Political Scene| Eritrea's Political Problems| EPLF| Eritrea and NGOs| Eritrean Refugees| Red Sea Paradise| Ethiopia| Ethiopia Country Profile| Ethiopia's Political Scene| Ethiopia's Political Problems| TPLF| Awassa| Awassa Children's Village| Ethio-Eritrean Wars| Ethiopian Refugees| Kenya| Kenya Country Profile| Kenya's Political Scene| Kenya's Political Problems| Somalia| Somalia Country Profile| Somalia's Political Scene| Somalia's Political Problems| Somali News| Somali Archives| Somaliland| Sudan| Sudan News| Sudan Country Profile| Sudan's Political Scene| Political Problems in Sudan| Democracy in Sudan| Human Rights in Sudan| Sudanese Sectarian Parties| Comprehensive Peace Agreement| Darfur| Darfur Rebels| Fur| NIF| International Criminal Court ICC| ICC Indictment| Omar al Bashir| Luis Moreno Ocampo| Crisis Group| Sudanese Dictatorial Regimes| Mao tse-Tung| Uganda| Uganda Country Profile| Uganda's Political Scene| Uganda's Political Problems| Lord's Resistance Army| Chad| Chad's Political Scene| Humanitarian Network| Environment Protection| Environment| Horn of Africa's Friends| HOA Calls| Comments| Forward HOA's Political Scene| Search| Freelancing Fees| Horn of Africa's Bookshop| Contact Us| HOAs Videos| The Need to Lead| Readers Write Good| Readers Read Good| Business| Alexa| HOA's RSS Centre| Make Your Words Sell|
Easy political search!
Explore, Freelancing Jobs, Political books by titles, documentaries by title, Horn of Africa! Politics Economy Uganda, political studies, bachelor political science, etc...

"Like" & "Tweet" below to express your love!

دعوة لك يا عزيزي لتعمل "لايك" و"تغرد" هذه الصفحة وتنقر علي الايقونة الصغيرة تحت الصور
الحب في عصر الانترنت on iTunes

hoa-politicalscene.com/ldeomcracy-in-sudan.html - Love in the Internet Time by poet, writer and journalist Khalid Mohammed Osman on iBooks Store.
صحوة الفينيق on iTunes

hoa-politicalscene.com/democracy-in-sudan.html - Rising of the Phoenix by poet, writer and journalist Khalid Mohammed Osman on iBooks Store.
Free political newsletter with some good freebies for you!
See example pictures of our free stuff below the form.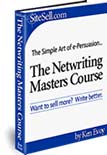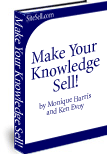 Like Crosswords?
Loading crossword puzzle. One moment please.
Here is (Rising of the Phoenix), including some political poetry! This Arabic poetry book comes in different formats. Enjoy one of them. It is beautiful too!
Do You Want this Arabic Poetry e-Book Free?
Well, subscribe to the HOA PoliticalScene newsletter here, confirm through the email you will receive and tell me that you came to it from this page through the Contact Us form here.
Another Way to Get Gifts!
Like HOA Political Scene? Email it to friends at Forward HOA Political Scene.
More Gifts
Print posters free to enjoy reading poetry, or to enjoy beautiful images.
And don't forget to say thank you by liking, tweeting, pinning the pictures, or sharing this page with your social media.