Use HOAs Poets Bookshop to Publish and Sell Your Poetry Book!
I simply built HOAs Poets Bookshop to sell my poetry books and some other kinds of my books. As you see, you can get any of my books from the HOA's Poets Bookshop.

However, the intention of the HOAs Poets Bookshop is not to sell my books only, but to help you too publish your poems, short stories, novels or any kind of prose and distribute them.

This means, if you were unable to collect your poetry to make a book, work on the layout and the cover design, I'll help you do this, through one of two intellectual services here.

Please, read carefully here to understand the differences between those two specified services on HOA's Poets Bookshop.

Help on Preparing Your Book

I provide book editing services including layout and designs to get your book ready for publication through this service. You get your book ready to publish it your own. To request this service use the form at Contact Us and include the title and the genre of your book, the number of pages and the language of the book.

Help on Preparing and Publishing Your Book

Here, I do it for you and get your poetry book published, as a publisher myself. Intellectual experts actually charge good sums of money for doing this hard job. However, I have the pleasure to do it for you gratis. Now, here are the most important notes to consider, before submitting your poetry.

Publishing Terms


By submitting your poetry to HOAs Poets Bookshop you agree that I have the rights to publish your collection of poetry in poetry books and to publish samples of them on my websites.


I acknowledge that you have the sole rights to your poetry as a poet and I will include your own ISBN on your book. If you don't have an ISBN, I have the rights to assign an ISBN to your book, as publisher. This doesn't mean I own your poetry.


Your book will be published and available, in addition to HOAs Poets Bookshop, on some third party's stores and on my other websites for people to buy it.


To facilitate my work as publisher, you agree to create or let me help you to create an account with a third party to publish and distribute your books. In this regard, you agree to facilitate login to your account at the third party to help you with this process. You will see all the efforts I make on your account.


You understand that, unless you make efforts to establish promotions through different means, none of your books will be sold. I have an obligations to help you to achieve this goal by providing you with some good guidelines.


You understand that you will not make money from your book on HOAs Poets Bookshop or on the third part if nothing sold. Any purchase made would be available at your account.


For local distribution made by you in your location, you are responsible of contacting the concerned authorities to have their permission.
Publishing Guidelines and other Notes
Use the form below to submit your poetry to HOAs Poets Bookshop.


You can easily copy it from your document and paste it on the form.


When I send you the link to your poetry on HOAs Poets Bookshop or other pages, promote that link by any available methods (i.e. emails, social media, forums, cards, word of mouth, etc...)


To get an ISBN, search for ISBN authority in your location to get one. You can of course skip this process and let me assign one for your book, as publisher.


You can buy some of your books by the retail prices and sell them whenever you want. The retail prices are set for bulk purchases and are very cheaper, so you could make profits on this.


Note that this is not such a kind of traditional publishing you see in your locations when you pay for printing your book. You pay for this and you get the quantity of books you want when using this method. But you pay nothing when you use HOAs Poets Bookshop. So, you will not get any book, unless you buy it by the retail price.


With that said in the last line, your book will be available for people to buy from the assigned stores or through the HOA's Poets Bookshop. All purchases made at HOAs Poets Bookshop will be reported at the third party's bookstore.


There's no way for hidden purchases. All purchases will be tracked in details in reports at your account on the third party network.


This publishing method is not only for poetry books on HOAs Poets Bookshop. You can use it to publish any other genre of books.
Here is the form to use for the second mentioned service above, to tell me about your book. PLEASE NOTE: FILLING THOSE FORMS AND SUBMITTING YOUR WORK FOR PUBLICATION ACKNOWLEDGES YOUR ACCEPTANCE TO THE MENTIONED TERMS ON HOAs Poets Bookshop.
In addition to HOA's Poets Bookshop, you might be interested in the other following projects in this network:
USHA
|
USHA Framework
|
HOAs Comprehensive Projects
|
Horn of Africa's Network
|
Horn of Africa's Journalists
|
HOAs Journalists
|
HOAs Journalists Project
|
HOAs Cultural Project
|
HOAs Poets
|
HOAs Poets Project
|
Squadron of Poets
|
Are You Intellectual, Journalist, Poet, Artists or Writer?
Tell us about yourself as intellectual! This works as a CV too. Add your CV to it at the bottom of the big box.

Use this form whether you are intellectual, writer, essayist, playwright, researcher, poet, novelist, screenwriter, songwriter, journalist, freelancer, sculptor, painter, caricaturist, decorator, musician, dancer, caricaturist, acrobat's player, scenarist, actor, performer or critic.

Please click on the question marks to read more instructions. This will help you fill the form properly.
What Other Intellectuals Have Said
Click below to see contributions from other intellectuals to this page...

Directive!

Is nothing, but a branch of branches The at most bottom susceptible of crunches There shan't be a misconceived belief As error demolish the throne …
Her Lips Draw the Dream! Not rated yet
The lantern lighted the wall, Drawing some silhouettes inside the hall, The shadow of palms danced on a ball, Her whispers sang on my ears, Something …


I use SBI at the bottom of the page to empower HOAs Poets Bookshop and the entire website. Those called SBI in brief are great website building and optimizing tools.
---
HOA's Political Scene| HOA's Political Scene Blog| Arabic HOA Political Scene| Political Scene| Political Site Map| HOA's Political Section| Political Inspiration| Political Magic| Political News| HOA's Political Scene Newsletter| Political Sense Journal| Horn of Africa| HOA| IGAD| USHA| USHA Framework| HOAs Comprehensive Projects| Contact Us| Djibouti| Eritrea| Ethiopia| Kenya| Somalia| Somaliland| Sudan| Uganda| Chad| DRC| Environment Protection| Environment| Comments| Forward HOA's Political Scene| Search| Freelancing Fees| Horn of Africa's Friends| Horn of Africa's Bookshop| HOA Calls| HOAs Videos| HOAs Refugees| HOAs Poets Bookshop| The Need to Lead| Readers Write Good| Readers Read Good| Readers Write Comments| Superstitions| International Political Media|
💗 "Like" above & "Tweet" below to express your love!






My Books!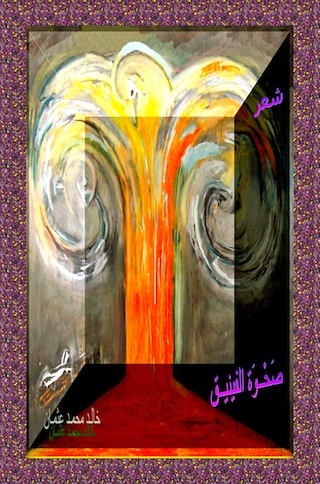 Want to Publish Your Book?

I publish it for you. PROVIDE good details about your book, when you Contact Us.






Publish Your Book

Let's be the publishers of your book. Use the form at Contact Us.


Contact Us and let's publish your book.


Do You Want this Arabic Poetry e-Book Free?
Well, subscribe to the
HOA PoliticalScene newsletter
here, or use the form below and then
Contact Us
to tell me that you came to it from this page.